Your Gateway to a Future in Innovative Design
At JS Institute of Design, we're committed to fostering a diverse and innovative community of thinkers, creators, and designers. Embarking on a journey with us means you're taking a step towards shaping the future of design. Our admission process has been crafted to select individuals who not only possess a creative flair but also an insatiable curiosity and passion for lifelong learning. Here, you'll find a comprehensive guide on how to embark on your academic journey with us. Let's begin!

At the heart of every masterpiece lies a fervent passion and a drive to innovate. If you've ever felt that surge of creativity and yearned to translate it into groundbreaking designs, JSID is the place for you. From novices just embarking on their educational odyssey to professionals seeking to refine their prowess, our diverse array of undergraduate, postgraduate, and short-term programs awaits your application. Dive in to explore a world teeming with opportunities, guidance, and a promise to hone that latent talent within you.
A Palette of Opportunities: Our Offerings
Diverse Programs for Every Learner: Whether you're an enthusiast looking to get your feet wet or a seasoned expert aiming to soar to new heights, our suite of courses caters to every aspiration. Step into a realm where learning knows no bounds.
Guidance from the Industry's Best: Our faculty, a blend of seasoned professionals and avant-garde experts, are devoted to igniting the flame of creativity in every student. Here, mentors don't just teach; they inspire.
Technological Excellence: At JSID, the fusion of creativity with cutting-edge technology is palpable. Our state-of-the-art facilities and labs stand as a testament to our commitment to offering nothing but the best.
A Community that Breathes Design: Immerse yourself in a milieu where every individual echoes your passion. From invaluable workshops to collaborative projects, every day is a fresh canvas.
Launching Pads for Your Dreams: As architects of the future, our students are equipped with not just skills but also opportunities. With our robust career counseling, internships, and a vast network, your dream job is just around the corner.
Awards for Excellence: Talent should never be hindered by circumstances. JSID's scholarships are a beacon for those deserving candidates, ensuring that dreams aren't just dreamt, but lived.
Global Lens, Local Roots: Our curriculum is a melting pot of international trends intertwined with homegrown genius. With us, you'll be prepared to make your mark on a global stage.
Unbridled Imagination: At JSID, we don't believe in boxes, unless you're designing one! We champion your originality, encouraging every bold idea and innovative vision.
Embark on a journey with JSID and craft stories that resonate, designs that inspire, and a legacy that endures. Let's reimagine the world together!

Note: Admission cycle table Required for every program
For Short-Term Programs (Starting September 2023):
Duration: 12 – 14 weeks (3 months) On-campus classes on Saturdays from 10:30 a.m. to 4:30 p.m. Applications are open, and you can expect to hear back within 2 working days of submission.
For Undergraduate and Postgraduate Programs
Eligible students can apply year-round, but please keep an eye on important deadlines. Application submissions are ongoing. Creative aptitude tests and interviews are typically scheduled following application submission.

Our selection process is thoughtfully crafted to identify students who not only meet the academic prerequisites but also harbor a genuine passion for creativity and design. We believe that this blend of academic excellence and creative zeal is essential for success in our programs. Here's an overview of what you can expect during our selection process:
For Undergraduate and Postgraduate Programs
Begin by filling out the online application, where you'll provide essential personal and academic details.
Upload the necessary documents, including transcripts and address proof, to support your application.
Pay the application fee, ensuring your application is processed promptly.
Register for and complete the creative aptitude test, which helps us gauge your creative thinking and problem-solving abilities.
If your application progresses, attend a personal interview where you'll have the opportunity to discuss your aspirations and passion for design. If you possess a creative portfolio, please bring it along to showcase your skills and experiences.
If you're applying for one of our short-term programs, simply submit the application form. We'll promptly review your submission and contact you within 2 working days to discuss the next steps.
At our institution, we value diversity and creativity, and our selection process reflects our commitment to nurturing talented individuals who can make a meaningful impact in the world of design. We look forward to welcoming aspiring designers who share our passion and vision.

Note: Content required for eligibility criteria of program level
For Undergraduate Programs
To be eligible for our undergraduate programs, candidates should have successfully completed grade 12 or an equivalent qualification. We also extend a warm invitation to transfer students from other graphic design or visual communication programs, encouraging them to apply and bring their unique experiences to our institute.
For Postgraduate Programs
For those aspiring to pursue our postgraduate programs, a completed undergraduate degree from any field is the minimum requirement. We welcome individuals from diverse academic backgrounds to join our postgraduate programs and explore the world of design at an advanced level.
Professionals and entrepreneurs are highly encouraged to participate in our short-term programs. To be eligible, applicants should have completed grade 12 or an equivalent qualification. This inclusive approach allows individuals with various educational backgrounds to enhance their design skills and knowledge.
At JS Institute of Design, we believe in providing opportunities for individuals from different walks of life to nurture their creativity and design talents. Please ensure you meet the eligibility criteria outlined above before applying for our programs, as we reserve the right to disqualify applicants found ineligible at any stage of the admission process. Your eligibility is crucial to your admission status, and we look forward to welcoming eligible candidates into our vibrant design community.

At JS Institute of Design (JSID), our admission procedure is designed to provide a seamless pathway for you to embark on your creative journey. Here's a step-by-step guide on how to join our creative community:
Begin your journey by filling out the online application form, where you'll provide essential personal and academic details.
Upload the necessary documents as specified, including transcripts and any additional documents requested to support your application.
Ensure your application is complete by paying the required application fee, following the specified payment instructions.
Register for and successfully complete the creative aptitude test, a crucial step that allows us to assess your creative thinking and problem-solving abilities.
If your application progresses, you'll be invited to attend a personal interview. During this interview, you'll have the opportunity to discuss your aspirations and passion for design. If you're a transfer student in year 2 or beyond, remember to bring your creative portfolio to showcase your

Note: Required detailed content on Fee Structure
Detailed information about program fees can be obtained by contacting our admissions team. Please reach out to them for specific fee structures and payment options.

Note: Required detailed content on Scholarships
JSID may offer scholarships to eligible students. For information regarding scholarship opportunities, criteria, and application procedures, please get in touch with our admissions team. We believe in nurturing talent, and scholarships can be a step towards making quality education more accessible to deserving candidates. Join JSID, and explore your potential with our support!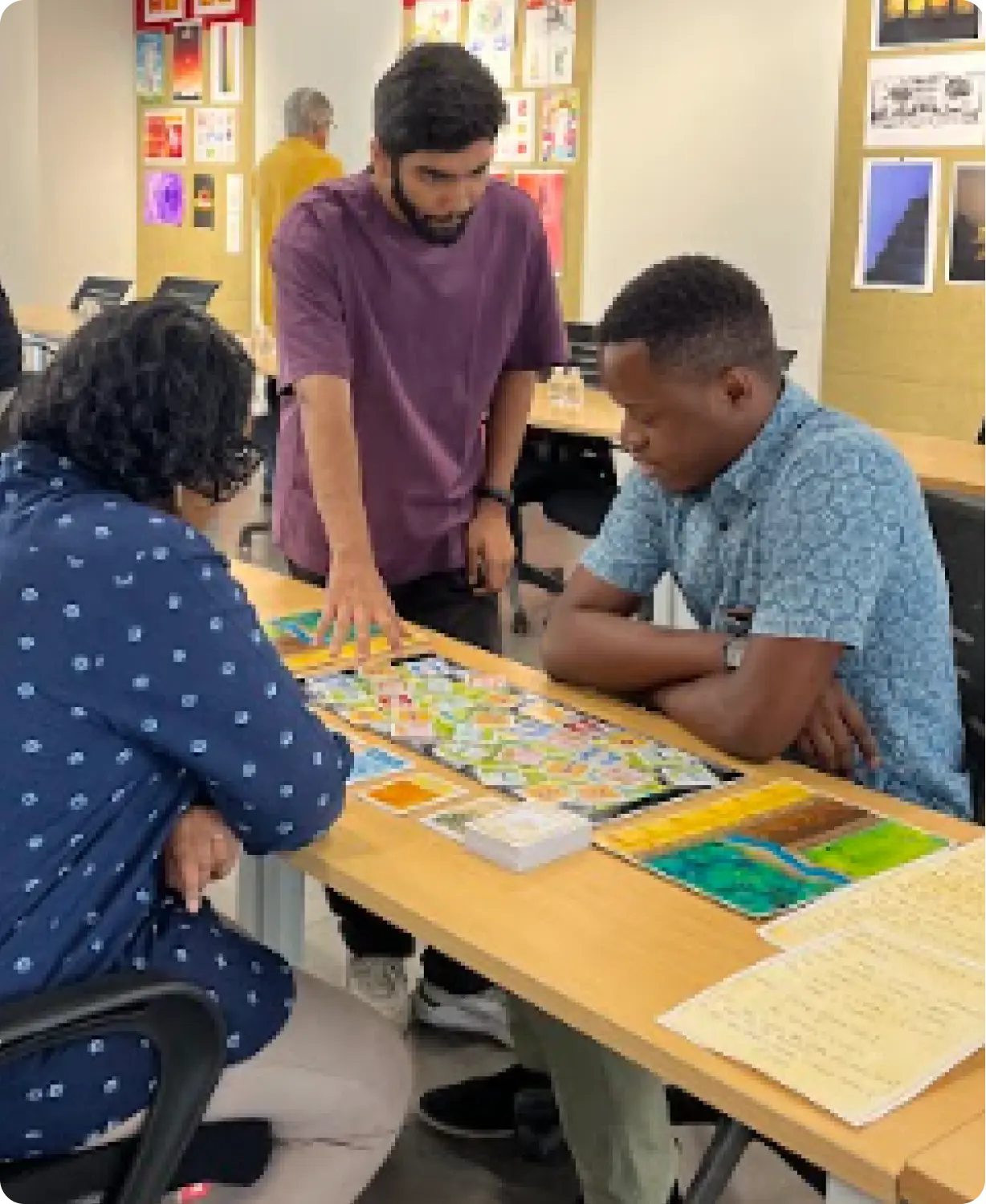 FREQUENTLY ASKED QUESTIONS
(FAQS)