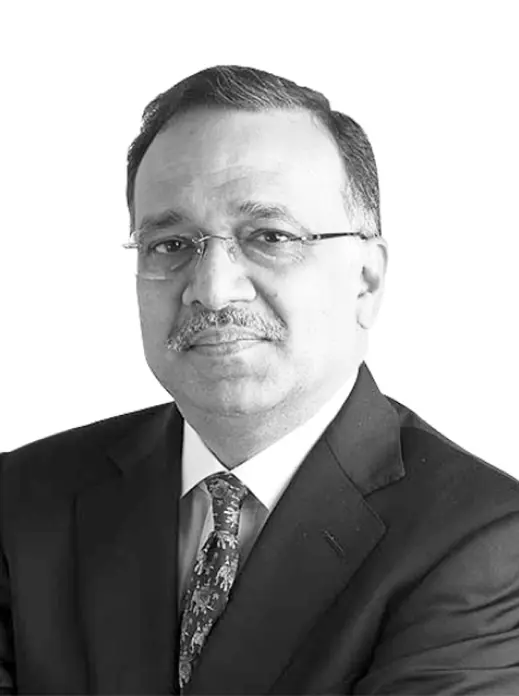 DR. PRAMATH RAJ SINHA


Founder & Chairman
(Harappa Education), Founder & Trustee
(Ashoka University), Founding Dean (ISB)

With over 20 years experience in higher education, Dr. Pramath Raj Sinha, a former McKinsey partner, was the founding dean of ISB. He also helped build Ashoka University, YIF and Vedica Scholars Programme, Anant Fellowship and Naropa Fellowship. He is a Senior Counselor with the Albright Stonebridge Group. Before founding 9.9 Group - a leading company in India with interest in media, research reports, advisory services and education., he was the MD & CEO of ABP Group.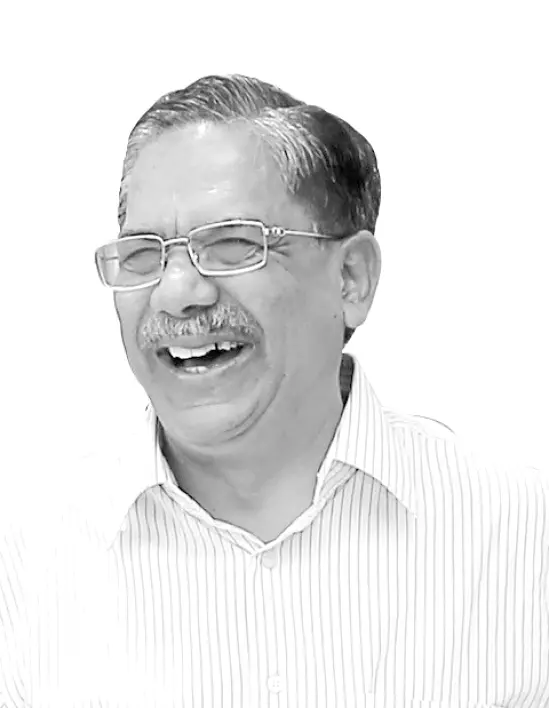 LATE JAGDISH KHANDELWAL


(Jagdish Store)

Jagdish Store was founded in 1965 by Mr. Jagdish Khandelwal. Over the years, the brand has earned an enviable reputation as one of India's finest, largest & most preferred sources of world class home furnishings. Keeping in mind the exclusive tastes of reputed architects, hoteliers, interior designers and lifestyle makers, each of these state-of-the-art stores showcases a wide range of top-of-the-line furnishings; from period house to penthouse, in whatever taste or lifestyle- traditional, classic or contemporary.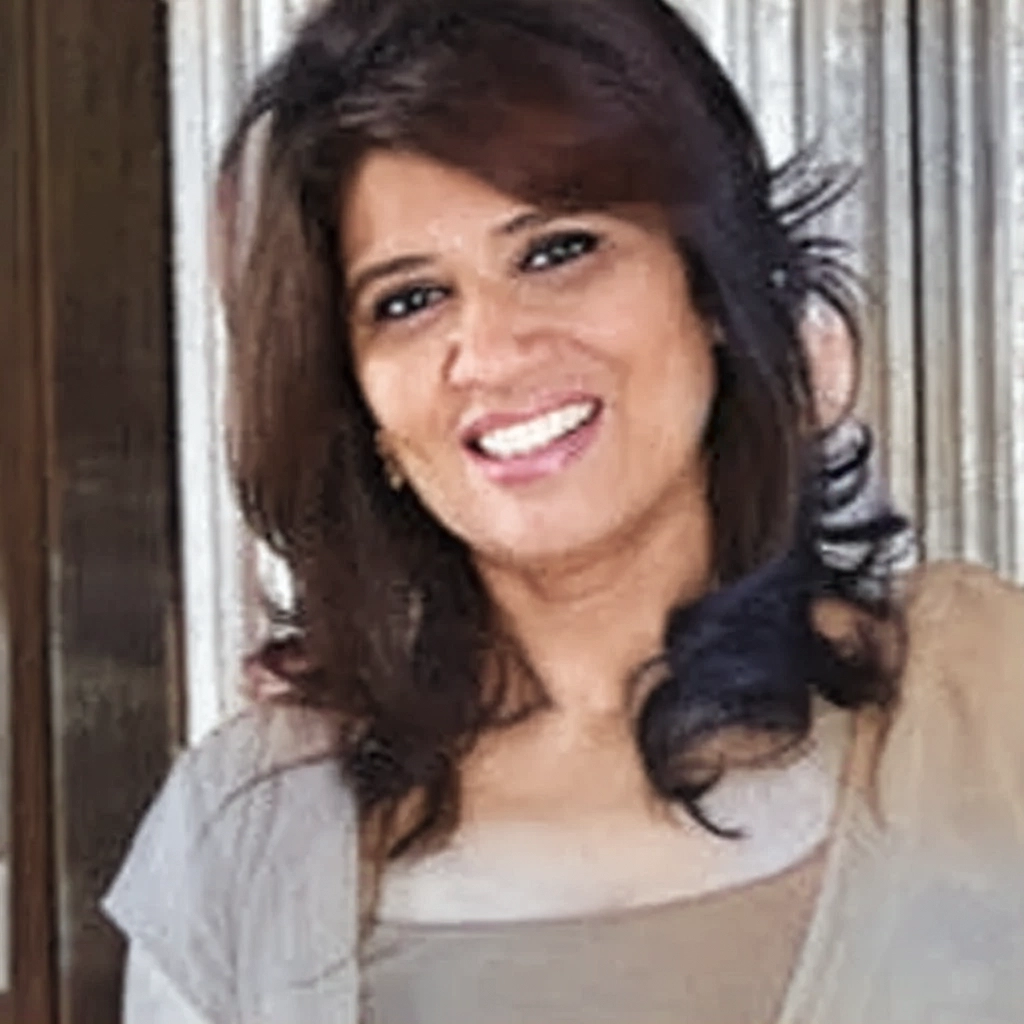 Anjali Goel
CEO, La Sorogeeka
She is CEO, La Sorogeeka. Fashion designer by qualification, she moved into designing homes, resorts and corporates, despite no formal training in interior design. Over the last 20 years.

Goel has been designing premises, manufacturing high-end designer furniture and handling key projects of high-end homes, offices and hotels. La Sorogeeka now has Asia's biggest flagship interiors and design facility in Noida.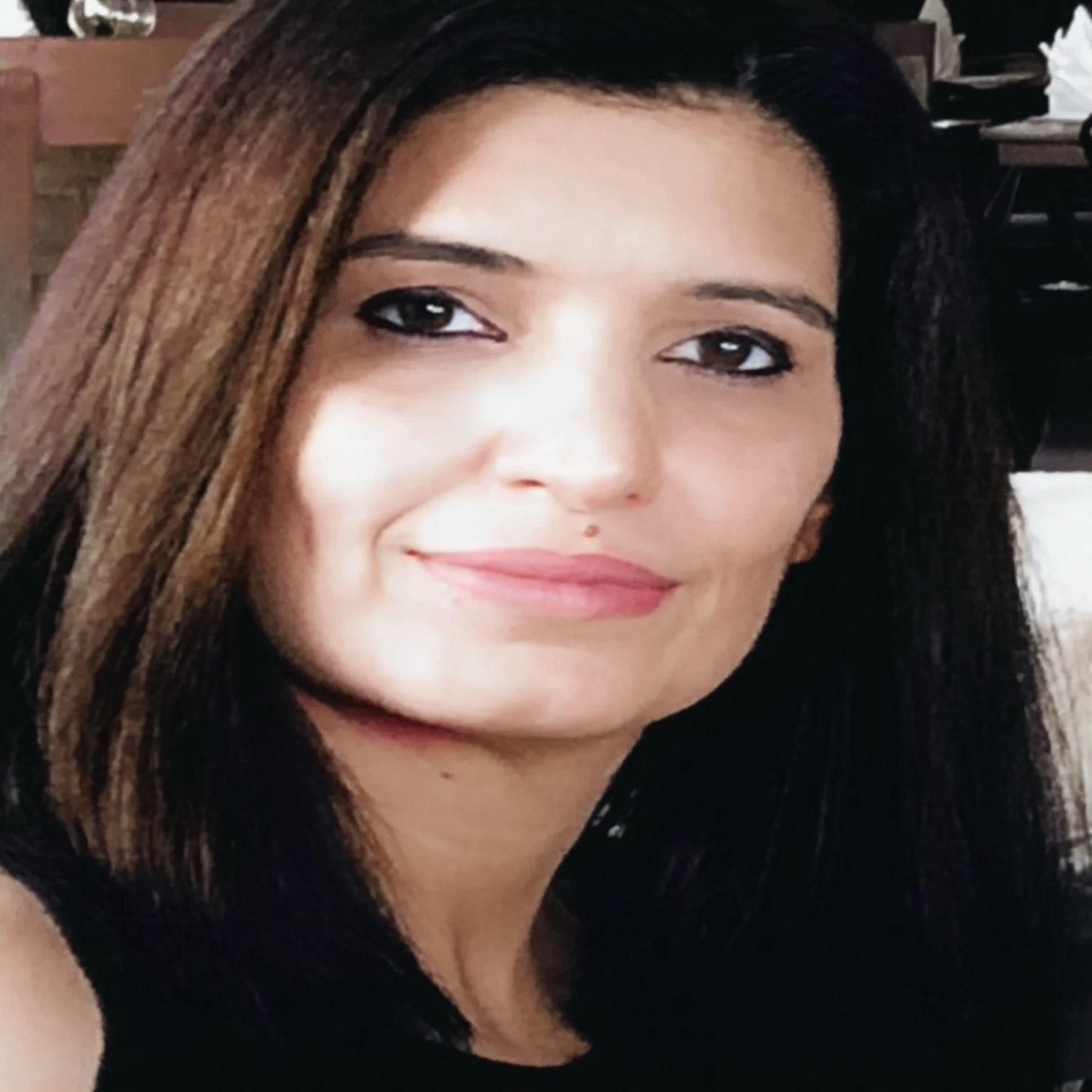 Sharmista Sangwan Yadav
Architect Urban Planner
An Architect Urban Planner with 23 years experience across projects in urban planning, architecture, interior designing, teaching at best interior designing colleges in India, colour consultancy, product design and business development.

Her project portfolio spans across sectors to include designing, managing and coordinating projects ranging from underground metro stations, institutional buildings, hospitals and residential-commercial-office buildings.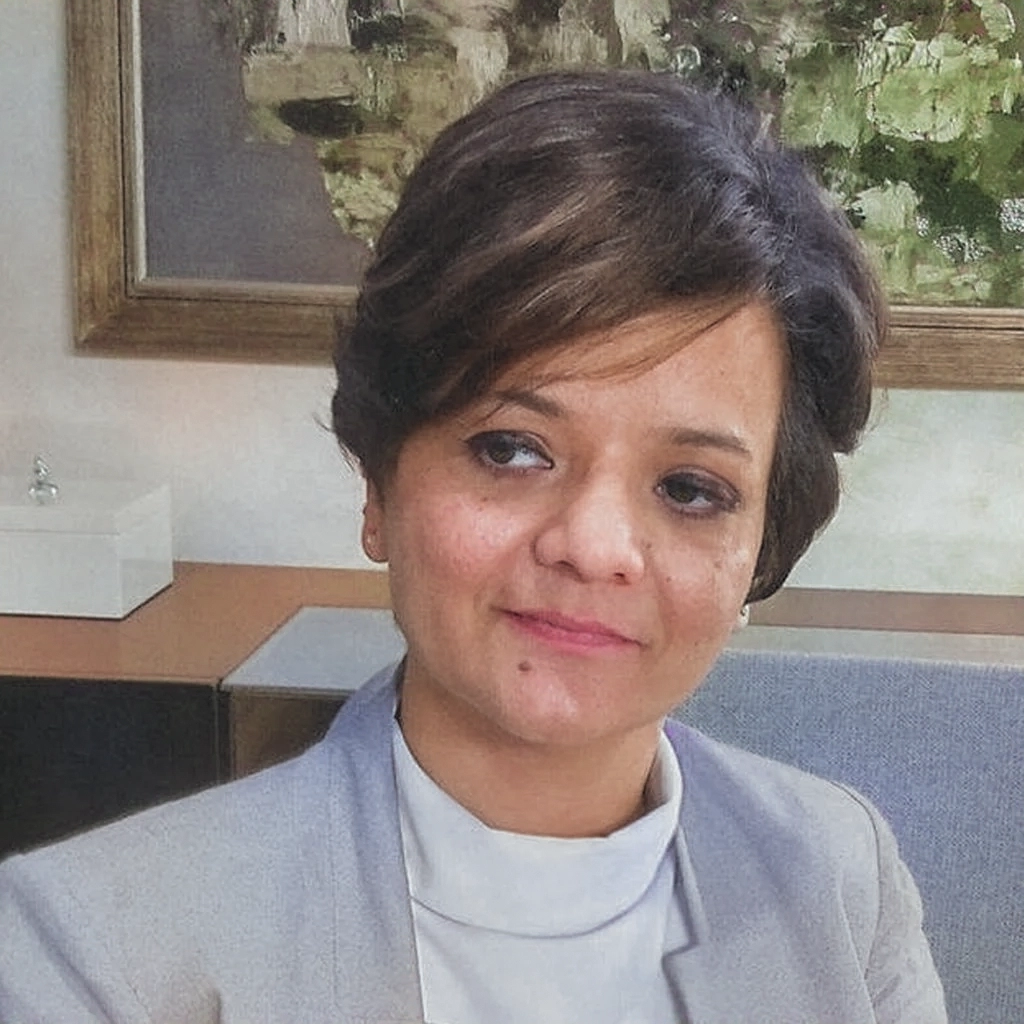 Meenakshi Goyal
Founder & Director, Möbel Grace
She is career as an interior designer spans across three decades delivering a wide range of projects from high-end residences to educational institutions and offices. The cornerstone of her design firm Möbel Grace, is their ability to keep a step ahead of technology and trends in the design field.

Meenakshi's ability to understand her clients' requirements and deep knowledge of materials and spaces is the key to her success. She has also mentored numerous professionals in her craft.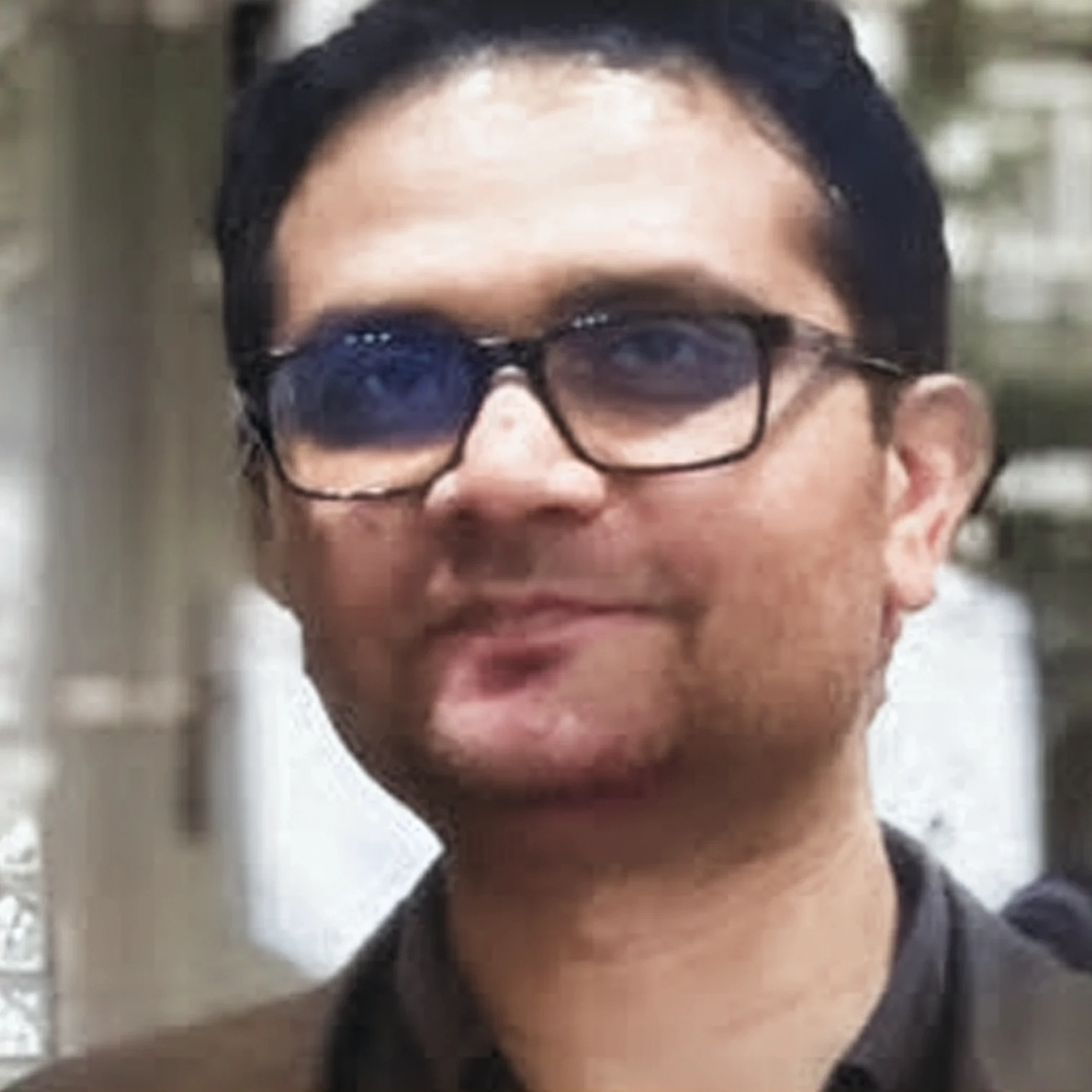 Gaurav Pathak
Co-Founder & Partner, Design 21
He has worked with Indian, Dutch and American award-winning design firms on projects of myriad scales under various stages of development. In his initial 5 years as an architect, he polished his design sensibilities by working with renowned Architects in India along with working on International projects in Holland.

His six years of international experience in the USA included working in Princeton office. Gaurav had been involved in marketing & client management for Asia at RMJM, NY.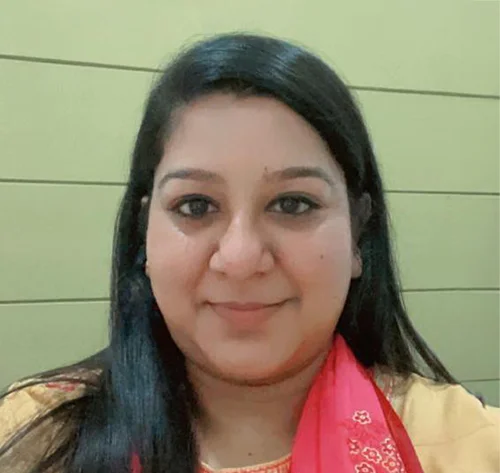 Prof. Nidhi Gupta
Head of Department
École Intuit Lab
An NID alumnus, she has more than a decade of experience as a designer and educationist. She has worked with Indian ethnic brands such as Fabindia and Soma Block Prints, and in the area of retail and marketing with brand names such as Samsung, Sony, Revlon, etc.

With a stronghold in design management and marketing, she has been an interdisciplinary faculty in the field of design and critical thinking, design research & methodology, luxury brand management, brand marketing, and consumer experience.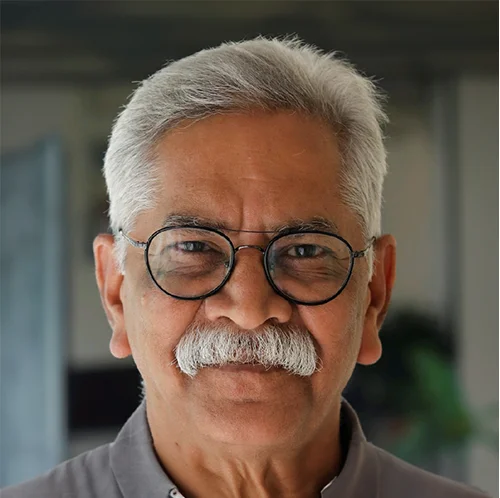 Prof. Jatin Bhatt
Mechanics of Games
Graduate from NID in product design with over 40 years in design consultancy, entrepreneurship and academic leadership, He has been founding Chair of Accessory Design Department NIFT and founding Dean of School of Design, Ambedkar University Delhi from where he superannuated in 2020 as Pro Vice Chancellor.

He has been bestowed with the 'Design Guru' award in memory of M P Ranjan in November 2021. He now works as an independent design academic and practitioner.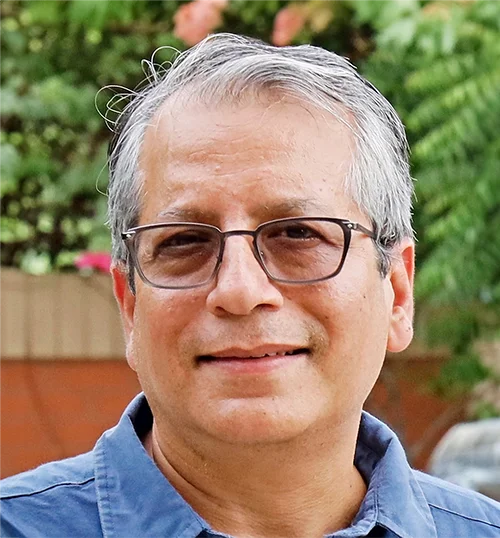 Mr. Ravi Dhingra
Photography
When a hobby turns into a profession, the passion leaps manifold and he foray into professional photography after a long stint in Corporate Finance brought a new dimension to his life, an era of creative expression.

With more than 20 years in lifestyle photography which includes Architecture & Interiors, Food, Portraits and product, his work has been widely published in advertising campaigns, magazines and online portals.

He is a visiting faculty for photography at various leading design institutes.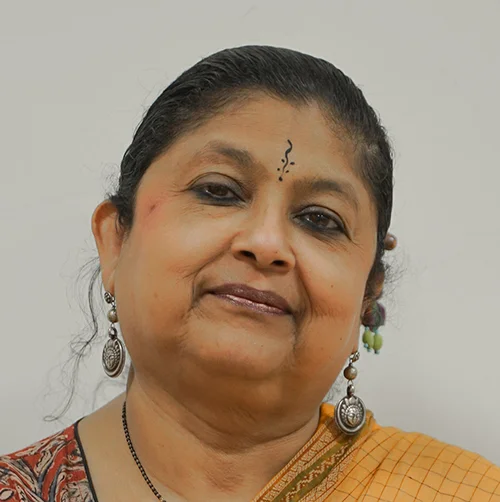 Prof. Seema Srivastava
History of Arts
Cultural theorist teacher, and designer. She has been passionately involved with the world of art for more than three decades. She has a B.F.A. from the University of Delhi, an M.A. (History of art) and an MPhil from the National Museum Institute of History of Art, Conservation and Museology, New Delhi, and has taught art and design related courses at the College of Art.

University of Delhi; Pearl Academy, IIT, National Institute of Advertising and the National Museum Institute of History of Art, Conservation and Museology as well as at other premier design institutes.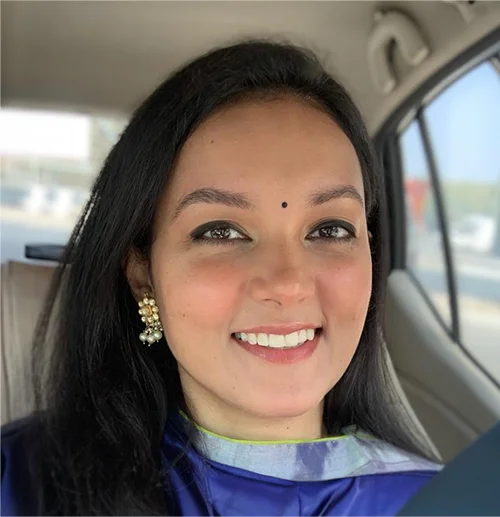 Ms. Divya Jhakar
Creativity
An illustrator, graphic designer & apparel designer. She graduated from the NIFT in 2010 and worked in the luxury fashion sector for over a decade.

For the past 2 years she has been freelancing as a graphic designer & illustrator working with a plethora of brands and institutions including Royal Enfield, The Israel embassy in India & Sahil Kochhar to name a few.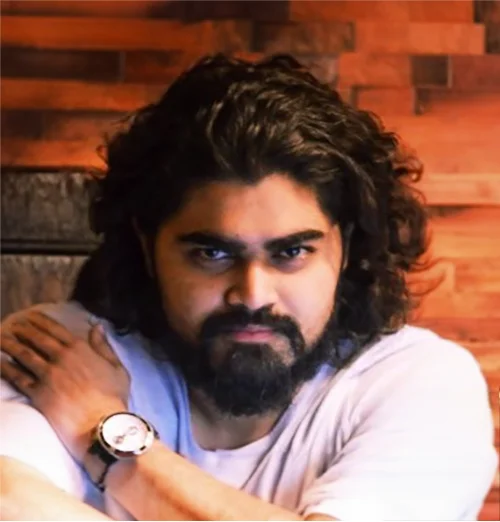 Mr. Mohit Rajora
Exterior Drawing
Mr. Mohit Rajora is an NID alumni and an educational professional with over five years of instructional design experience.

He is a Design Educator at Sambhav Design Studio and visiting faculty at Sage Institute of Design, Indore. His areas of expertise include Graphic Design, Photography, Film, Animation and Illustration.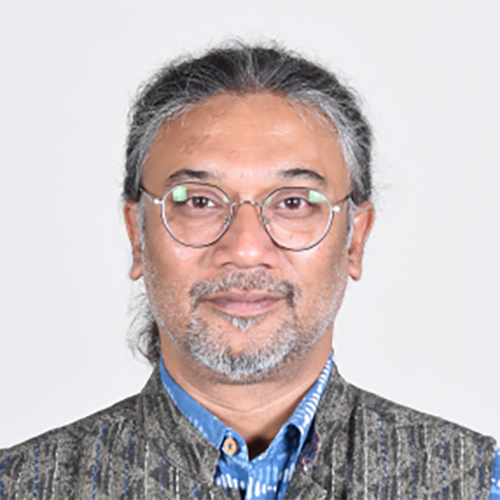 Prof. Vlvek Karmokar
Analytic Drawing
Studied, worked and exhibited internationally and holds a master's degree in Fine Art- Sculpture, from College of Art, Delhi in 1990. He is a Fellow of Sydney Grammar Foundation in Art and Design, Australia.

A former Pan-India Dean of Foundation Design Program at Pearl Academy, currently he holds the position of Associate Director at UID (Unitedworld Institute of Design, Karnavati University, Ahmedabad) and continues to engage with national and international academic institutions as an academic advisor for projects related to art and design curricula, academic counselling.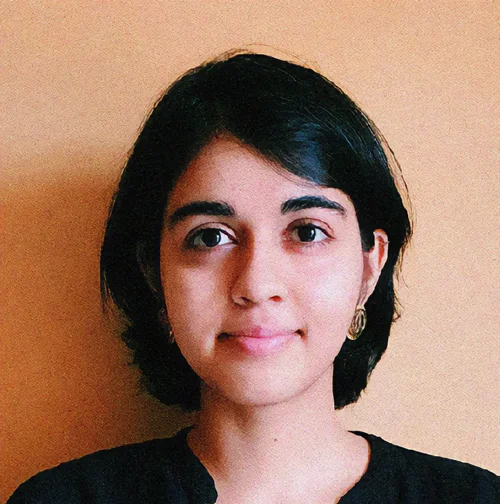 Ms. Neeti Banerji
Visual Expression
Illustrator and visual artist based in New Delhi, India. After completing her BFA in Illustration from the Rhode Island School of Design in 2017, she worked with publishing houses in Boston and New York as a designer.

She then had a year-long stint as the lead marketing designer for Paro Goodearth, handling communications both online and offline. Since going freelance fulltime in 2020 she's worked in a number of fields including editorial art, picture book illustration, food packaging illustration, visual identity creation, and board game development.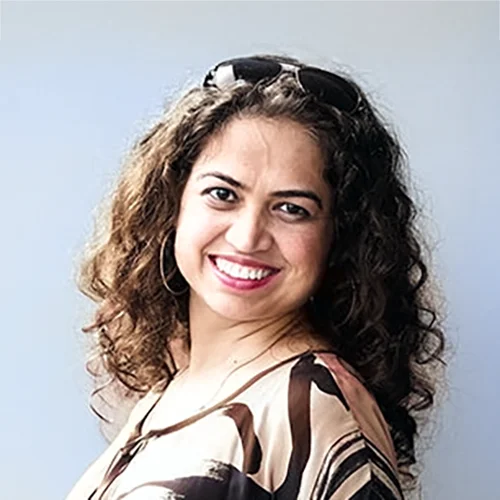 Ms. Ramneek Majithia
Character Design
Communication design & Product professional with over 20 years of expertise in creative direction, design thinking, design strategy, academic talent and capacity development, Innovation and transformation in Media, Digital, EdTech, and Higher Ed organisations.

She has authored papers, driven publications, nurtured start-ups, Animation films and design education & training; having anchored design thinking workshops across India, Africa and the UK. Ms. Majithia has been featured amongst 50 most Influential Indians.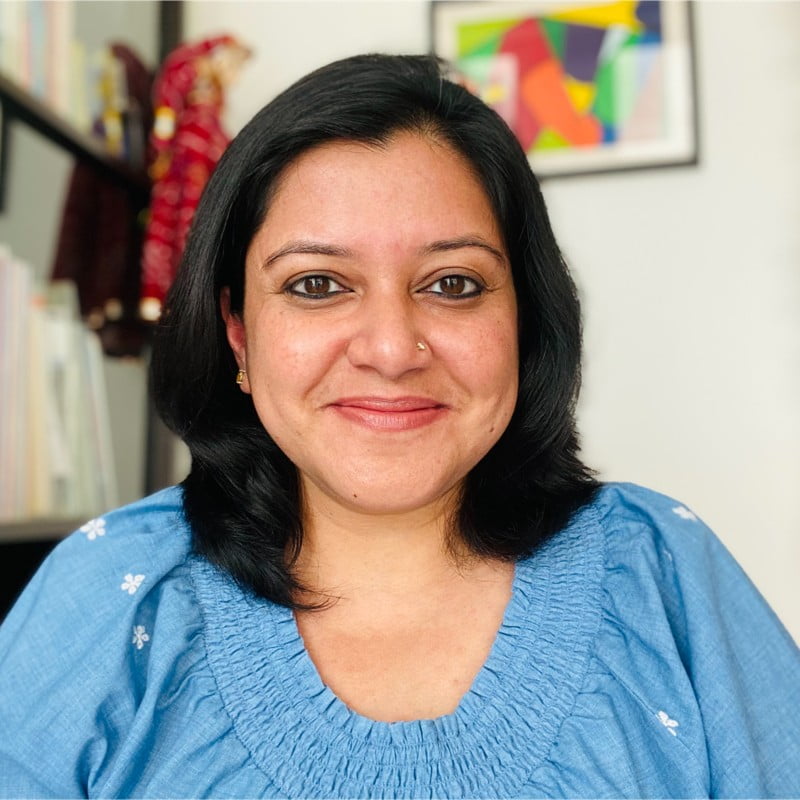 Ms. Rituparna Ghosh
Storytelling & Creative Writing
Former TV journalist & producer, an international storyteller and a TEDx speaker. She is the founder of Your Story Bag, a storytelling, consulting & coaching company. She has co-developed the "Storytelling as Pedagogy Manual" for CBSE and designed the early years curriculum in Delhi Government-run SCERT schools.

In the corporate & not-for-profit space, she has worked on projects involving the use of storytelling for Training, Company Branding, Change Management, Communication, Program Facilitation and Gender Sensitization.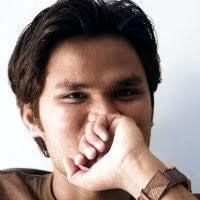 Mr. Rahul Jogale
Storyboarding
Mr. Rahul Jogale is an Art Director at XSEED Education. He specialises in ideation and visual content creation for iOS Applications, Games, Educational short films for Kids, and E-learning.

His areas of interest include Ideation for iOS games and Application, Animation Film Direction, Character Design, Concept Art, style & treatment, 20, Flash & Stopmotion Animation.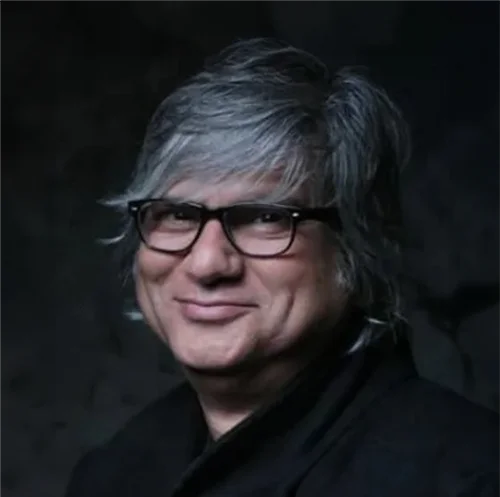 Mr. Ramesh Tahiliani
Branding & Marketing
An alumni of The IIPM, New Delhi And has 20 years of industry experience in marketing and advertising in India, Nepal and the Middle East working with companies like Ogilvy, BBDO, Grey, TBWA. Mccann-Erickson, Bates and Y&R.

He also has over 15 years teaching experience as guest faculty/consultant at Indian Institute of Mass Communication (JNU campus), Pearl Academy and IP College for Women, Delhi University. He has areas of expertise include marketing, advertising, consumer behaviour and digital marketing.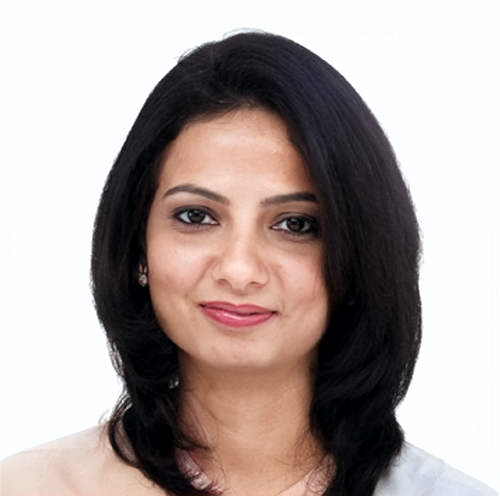 Ms. Lavanya Asthana
Graphic Design
Graphic and communication design graduate from the NID, Ahmedabad. She is a partner at her New Delhi based design firm Unlike Design Co. She is also the co-founder of accessories brand TOWITHFROM. She also teaches design concepts to students at design schools.

With over 12 years of experience working with brand heads and marketing teams, her core expertise lies at handling complete visual communication projects ranging from design, design process to design management.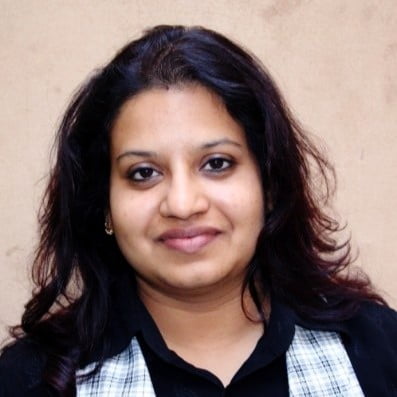 Ms. Jyotsna Raghunathan
Creative Writing
She is a creative professional with over 18 years of widespread experience in teaching, film making, script writing, film production/direction and anchoring, and has worked with Pearl Academy of Fashion for several years as Associate Professor in their Communication Studies department.

She is skilled in Imparting knowledge, training and skills to students on media studies, communication skills and creative writing, film making and television production.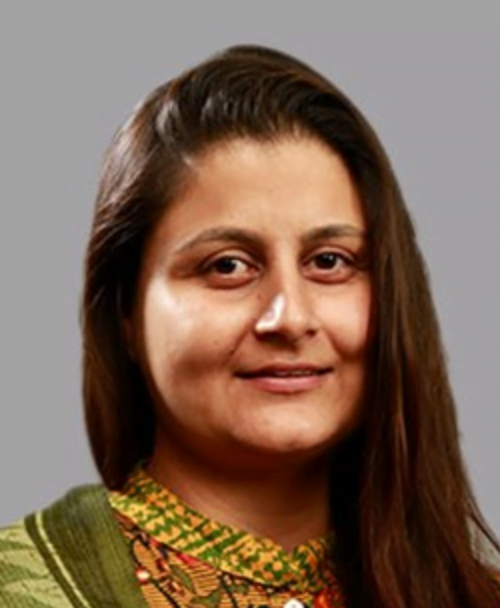 Ms. Zeba Khan
Computer Graphics & Social Media
She is an Assistant Professor and Course Coordinator at Pearl Academy with over 15 years of experience in the academic domain.

Her expertise lies in conducting classes on modules related to CAD and Graphic Software for UG and PG students. She has completed her postgraduate certificate in higher education from Nottingham Trent University, UK, and also has a postgraduate diploma in 3D Animation and Multimedia.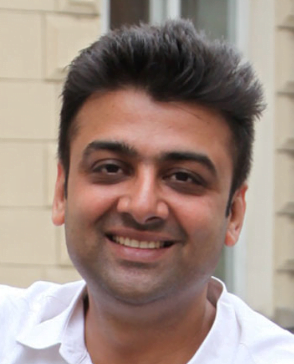 Mr. Varun Kaushik
Web Design
He is an alumni of Pearl Academy specialising in computer aided design, fashion and web design.

His is the founder of Flash On Mind, an IT company offering a wide range of IT services ranging from custom software development, website designing & development, mobile app development, e-commerce solutions, SEO & SMO and corporate printing & photography. His expertise includes web development, mobile applications and photography.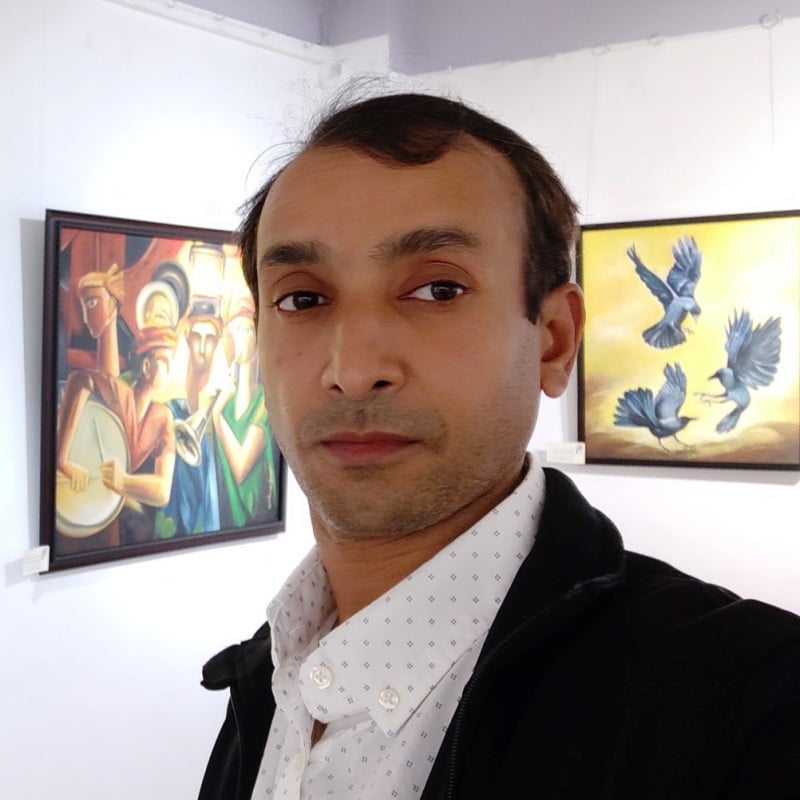 Mr. Subhasis Bhattacharjee
Motion Design
With over 20 years of experience with advertising agencies and design & digital Studios in Delhi/ NCR, including McCann Worldwide, Cheil Worldwide, WPP Group, AdGlobal360, Karmatech, Google etc. Currently working as a visiting faculty, teaching B.Des. and M.Des. students at the School of Visual Arts.

His areas of interest include marketing communication design, graphic design, illustrations and Animations. He is a commerce graduate with a postgraduate dual diploma in Visual Arts and Multimedia Design from Academy of Fine Arts and Pentasoft, Kolkata.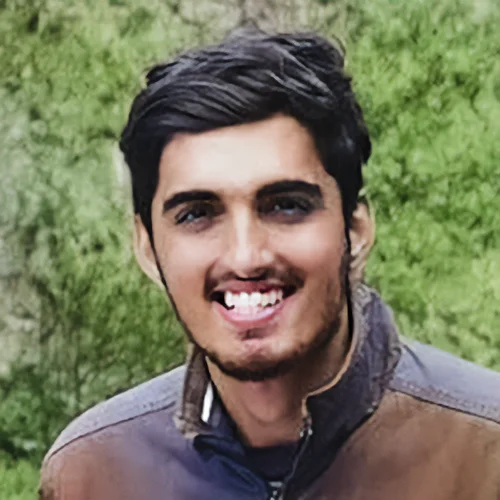 Mr. Harish Vishnoi
UX Design
Mr. Harish Vishnoi is a Senior Associate UX Designer at Senior Associate UX Designer at Nagarro, a leader in digital product engineering and technology­ led business breakthroughs.

He has a bachelor's degree in User Experience Design from the Indian Institute of Technology, Guwahati.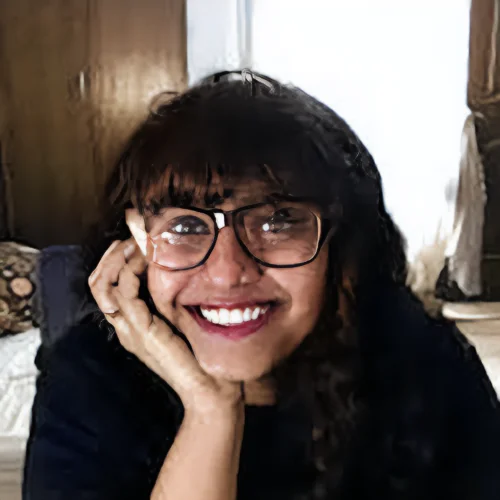 Ms. Sukruti Anah Staneley
Editorial Design
Ms. Sukruti Anah Staneley is the Creative Director at The Caravan Magazine, one of the India's most respected and intellectually agile publications, setting new benchmarks for Indian and South Asian media.

She has a BA in Mass Media (Advertising) from the University of Mumbai, and an MA in Photojournalism from the University of Westminster, London, UK. Ms. Staneley recently won the Cover of the Year (English) award for the design of the cover of Intimate City, published by Zubaan.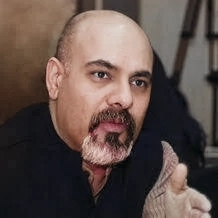 Nidhip Mehta
Architect & Educator
An architect, designer and educator. He is the founding partner of DAILOG, a design and architecture practice based out of New Jersey, United States of America. With over a decade of experience in the higher education space, his professional expertise extends to speculative design, design theory, urban design, and transdisciplinary value based design.

He guide pedagogy as an academic consultant with leading institutes, some of them include School of Planning and Architecture, INTI International University, Malaysia.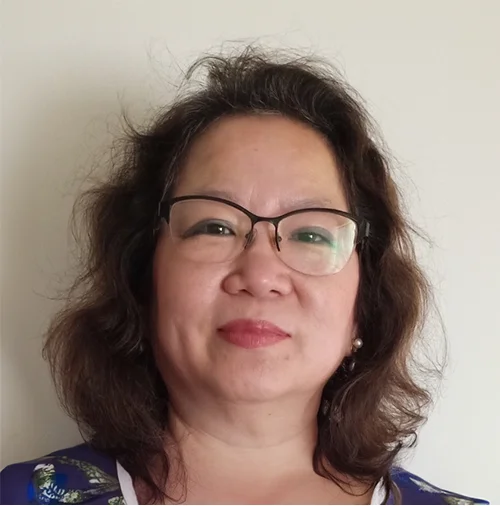 Prof. Nien Siao
Dean JS Institute of Design
An alumnus of NID, She brings a rich experience of 31 years in Design Academics and Design Practice. She has been the Founder Director of Pearl Academy Noida, Dean at School of Design, IILM University, Arch Academy of Design & Business. Her experience as an educator, mentor, business.

Strategy developer in Design education and management has contributed to design academics. As a design practitioner, she has worked extensively in trend development, fashion clothing, homemade-ups, carpets, woven textiles, soft toys.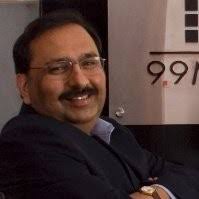 Vikas Gupta
Co-Founder and Director, 9.9 Group
Co-Founder and Director at 9.9 Group. A veteran marketing expert, he has over 34 years of experience in consumer marketing and business building. He has held leadership positions in globally reputed consumer groups across international markets.

He was Senior Vice President and CMO of Coca-Cola India, Global Brand Director of Brand Coca-Cola at The Coca-Cola Company in Atlanta, USA, CMO and President (Advertising Sales) at ABP Pvt. Ltd, and Marketing Manager at P&G India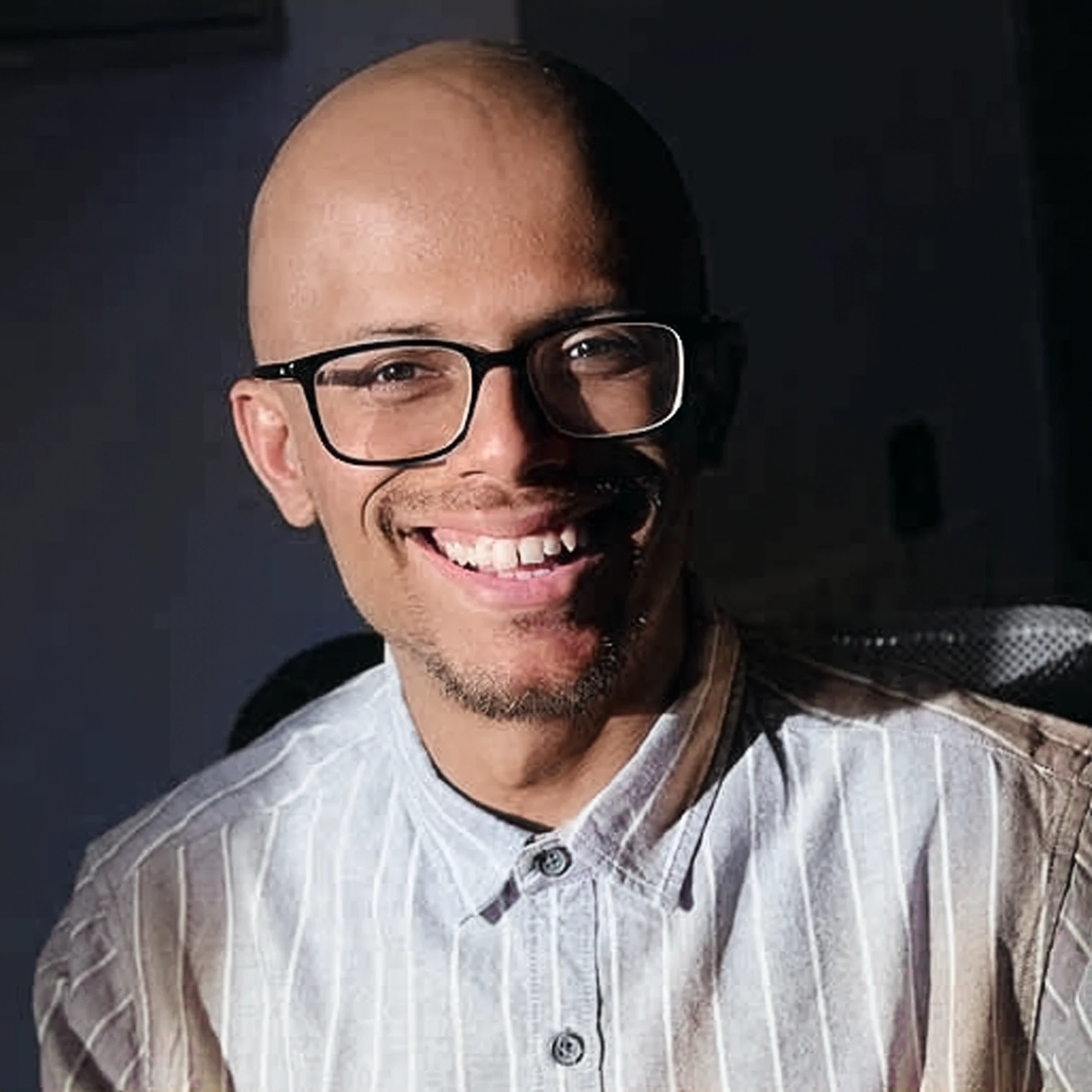 Saurav Goswami
Assistant Director, 9.9 Writing & Communication
He has set up and taught at the Writing, Critical Thinking & Communication Centre of the Vedica Scholars Programme and JK Lakshmipat University. He is also on the advisory board for the 9dot9 Writing & Communication Facility. He brings in 5 years of experience in curricular design, class process and on-field perspectives of language teaching.

Saurav has had editorial experience with SAGE and Routledge. Before this, he worked for 3 years as English Content and Pedagogy Associate with Pratham Foundation.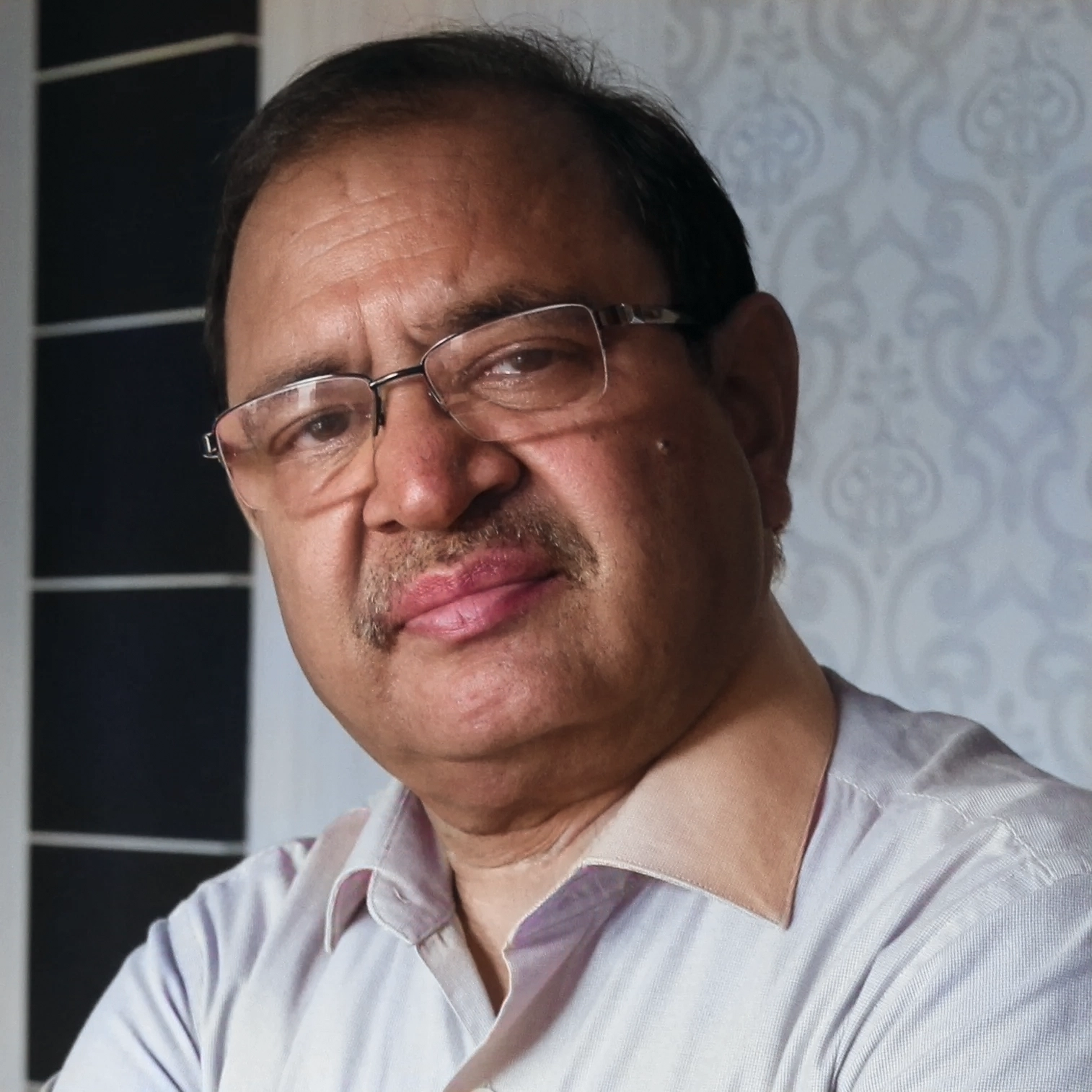 Kuldeep Chandra
COO, Prateek Group
He is an experienced Project Management Consultant. He is skilled in Negotiation, Business Planning, Project Estimation, Feasibility Studies and Facility Management.

He is currently the COO of Prateek group and has served as VP of ATS Infrastructure as well as worked with JP associates. He also serves as a director of EBI Projects & Development and PMO Concepts.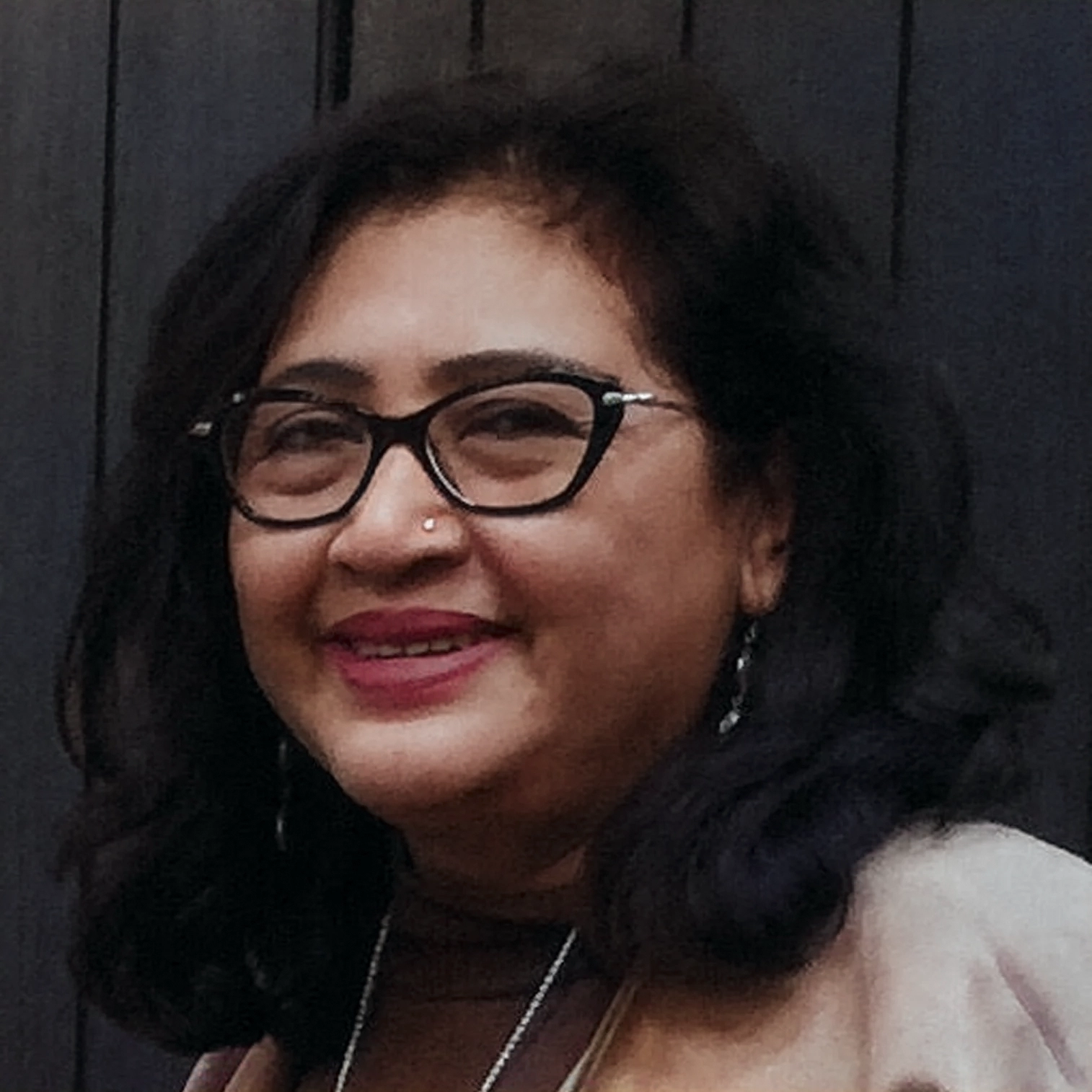 Jyoti Thapa Mani
Ex Design Head, Business Today
A graduate in graphic design from National Institute of Design, Ahmedabad, has worked in New Delhi as the design head of The Economic Times, Business Today and Businessworld.

She worked as compiler, photographer, visual editor and designer on The Illustrated History of the 1st Gorkha Rifles (The Malaun Regiment) 1815-2008; the book was published in 2008 by the 1st Gorkha Rifles.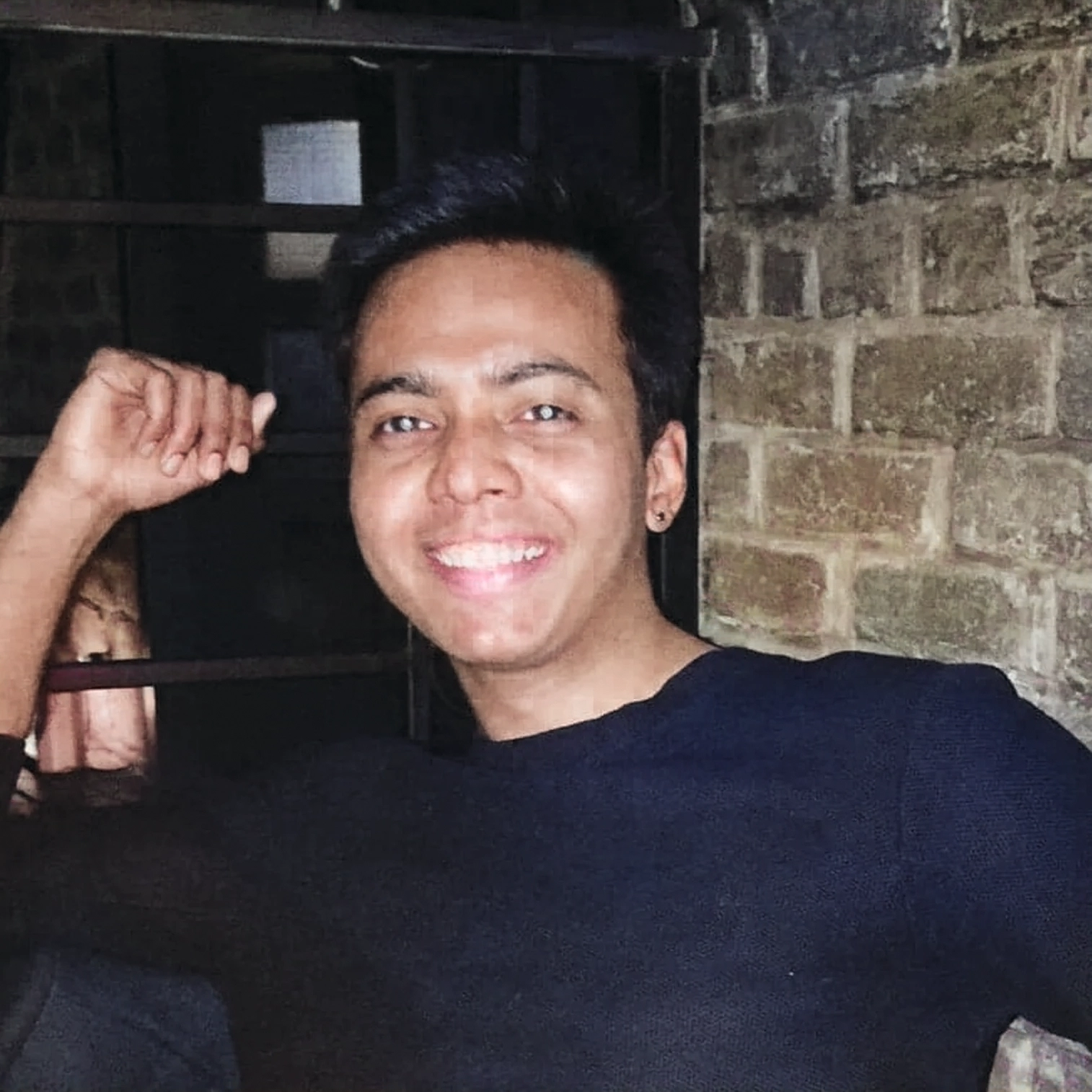 Rahul Sharma
Sr Project Architect, Edifice Consultants
With a decade of professional experience under his belt, Rahul Sharma has worked on many large scale projects in hospitality, corporate architecture, residential townships, mixed use and master planning projects.

He has worked with several prestigious firms like Morphogenesis and Edifice consultants Private ltd, where he continues to work.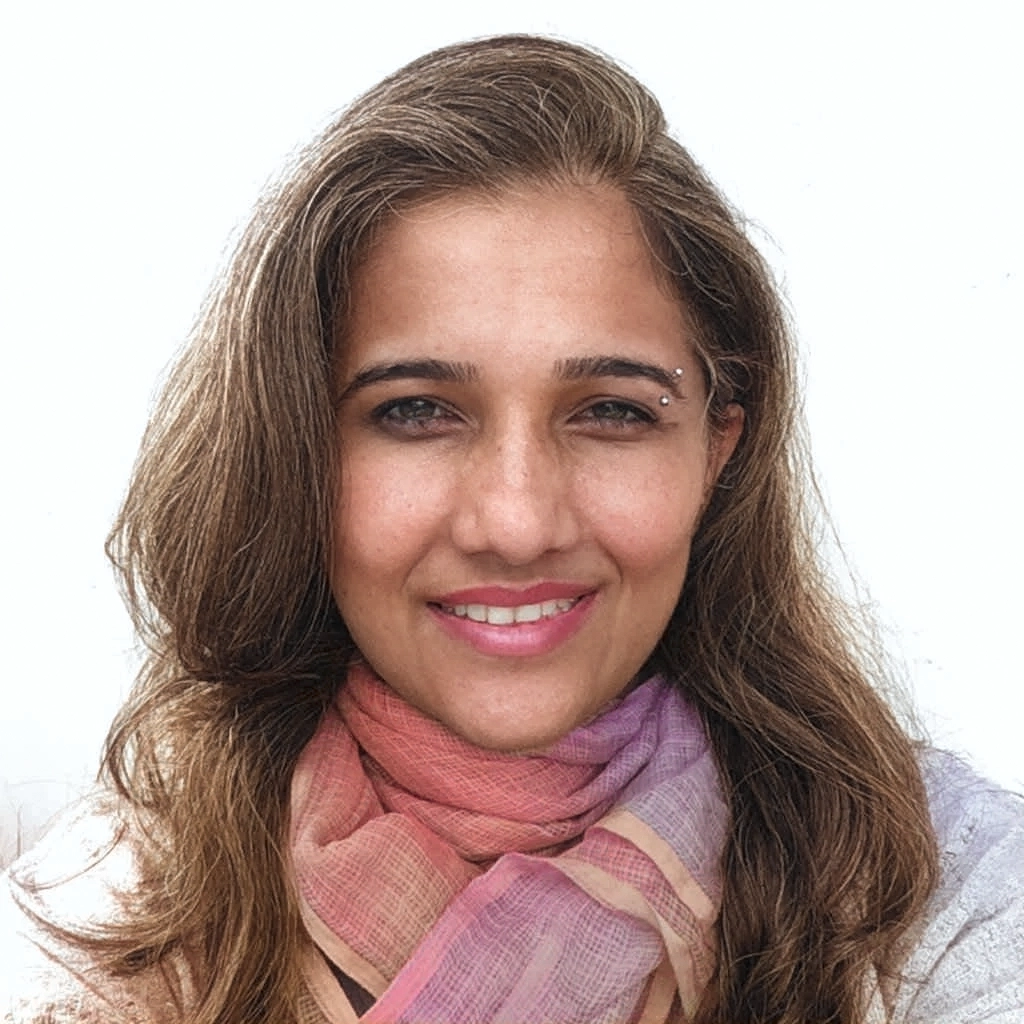 Ketaki Pujari
Assistant Professor, Sushant School
She has worked extensively in design development & production for apparel and furnishing retail. Her expertise lies in brand presence through Retail Space Design and Visual Merchandising. Integrating modern design technology with traditional craftsmanship.

She brings in local Craft Clusters to work on various projects covering textile, garments, accessories and space design. Design through collaboration is her creative mantra.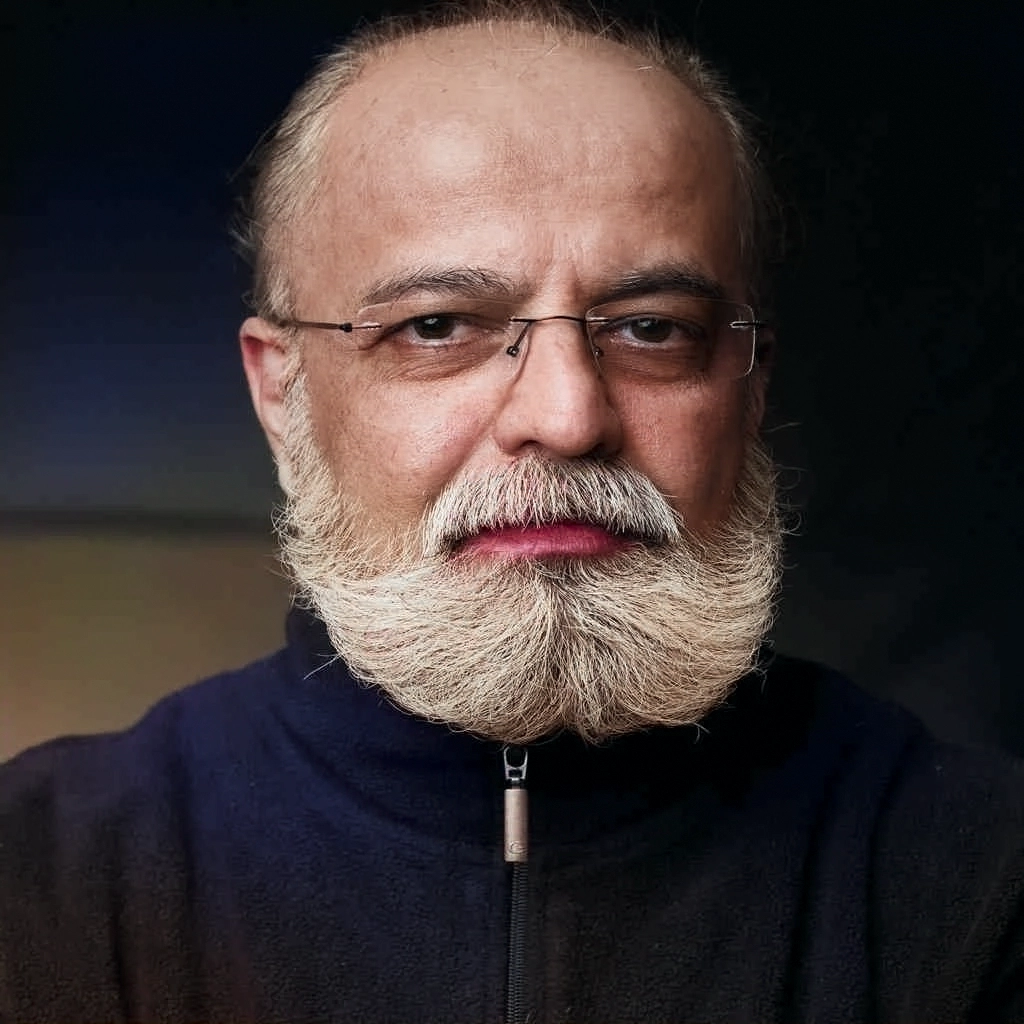 Mahesh Borse
Principal Designer, MB Designs
He is a Textile Designer conceptualising more than 100 Exhibition booths for various international clients in Europe, USA & Asia. His work has been featured in magazines such as Inside Outside, Design Digest and POOL.

He is visiting faculty at Sushant School of Design for the last 2 years. He has been associated with UNDP, GTZ Nepal, Ministry of Textiles, U.P. Handloom Corp., J&K Handloom Corp., J & K Handicraft Corp., ITC, FabIndia, Paliwal Exports, etc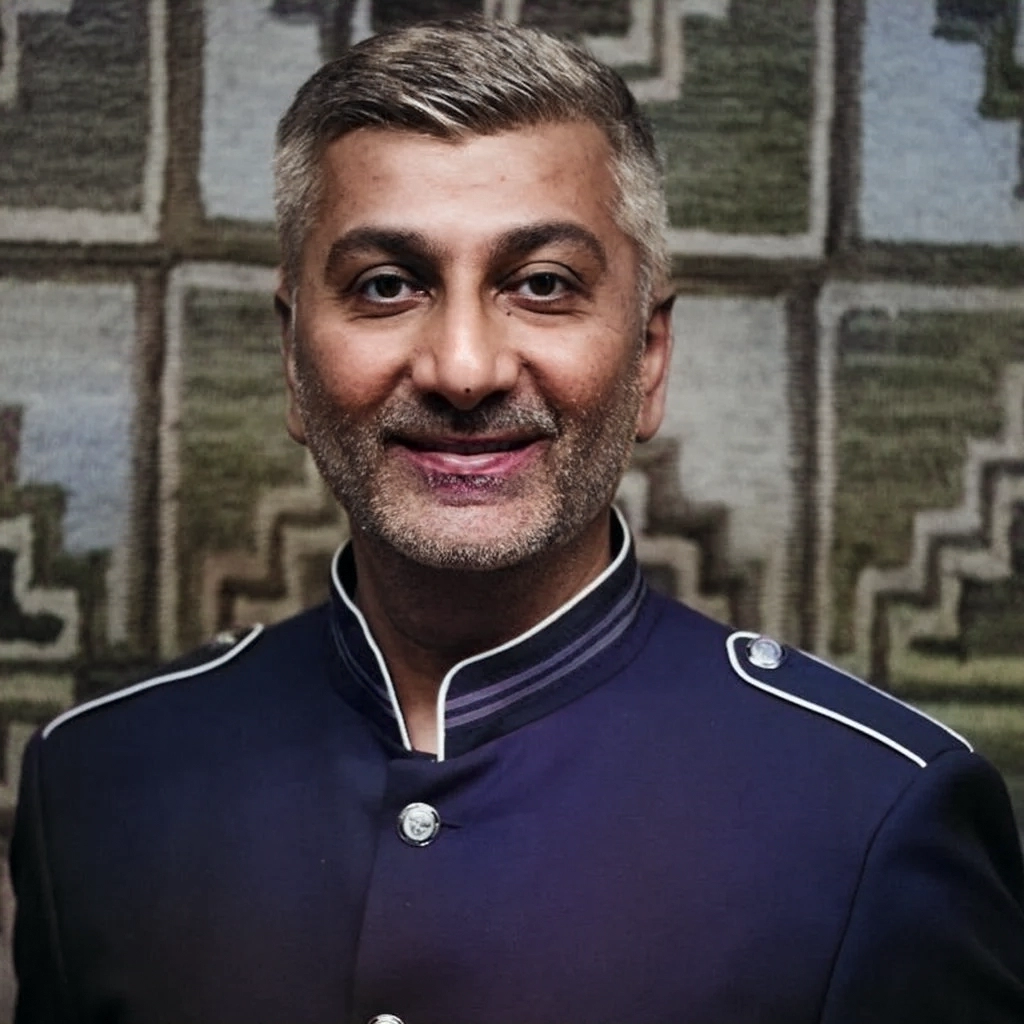 Manu Mansheet
Director, Mansheet
Specialist in space makeovers, styling, quick fix solutions and home staging. He was a Visual Merchandiser with Ikea. Manu has created many beautiful utilitarian spaces for some leading Indian and international brands.

He has been a Senior Guest Faculty at various interior designing colleges in India including NID, NIFT, Pearl Academy of Fashion as well as Indian Retail School. Mansheet is currently working on several retail projects as Retail Environment Consultant/Creative Head/Aesthetics Director including World1 and Maishaa.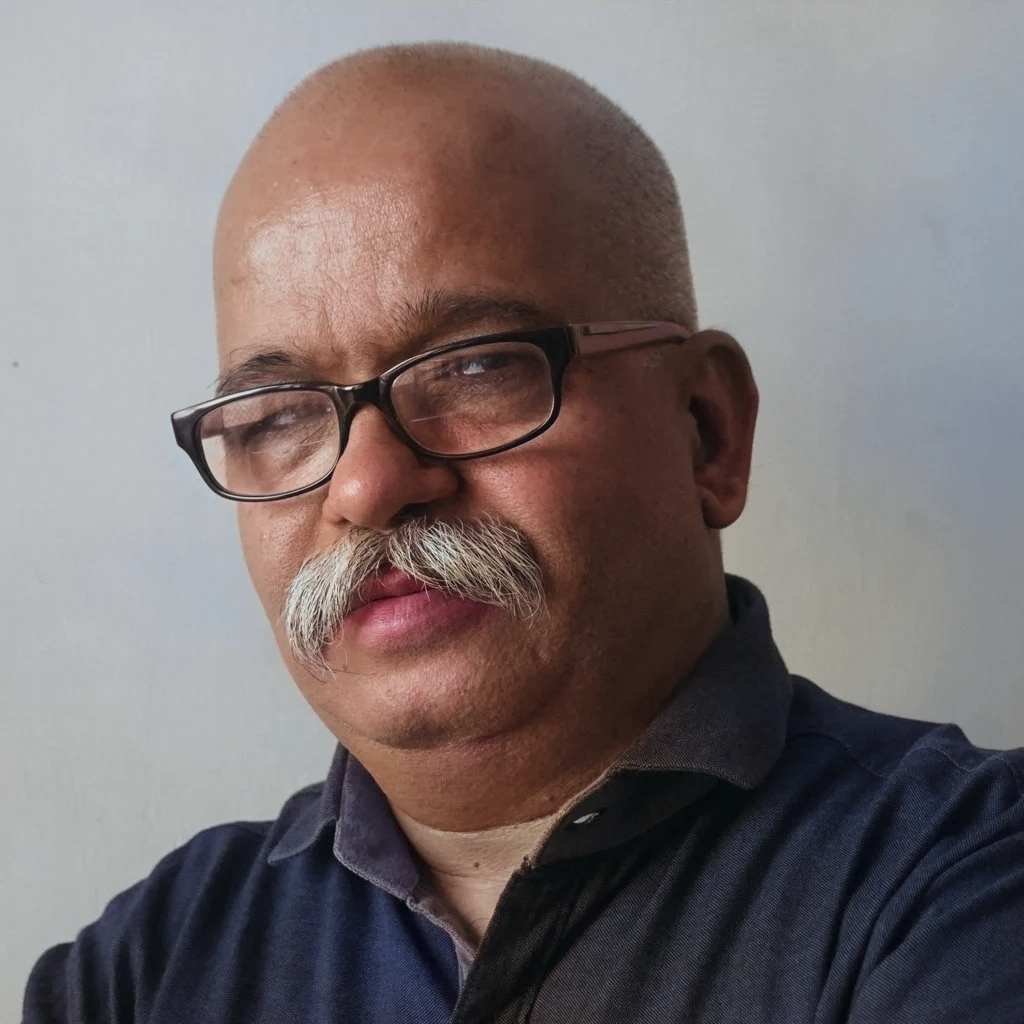 Chandrashekhar Bheda
Creative Head, Spider Design
Textiles and handicrafts product designer and artist based in Delhi. He has been working with the textiles industry since 1988. He recently launched Uttar Pradesh Institute of Design Lucknow.

He is involved with various institutions and interior designing colleges in India including NID Ahmedabad, NIFT, Craft Development Institute (CDI), Indian Institute of Carpet Technology (IICT), Indian Institute of Crafts and Design (IICD), National Center for Textile Design (NCTD), Pearl Academy of Fashion, Banasthali Vidyapeeth and Banaras Hindu University (BHU).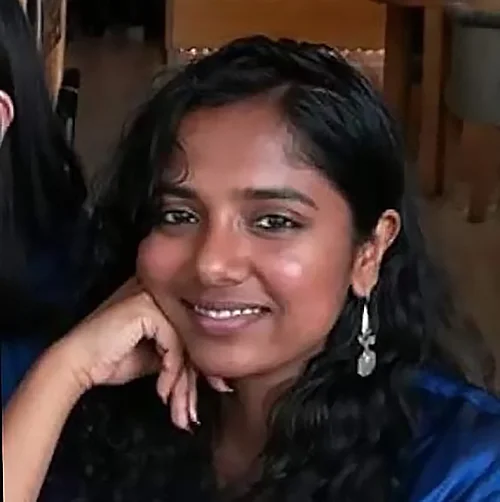 Annie Napolean
Advertising
A Creative Director with over 10 years of experience in Design and Advertising. Currently, she is working at McCann Worldgroup, where she manages creative teams and leads design-centric projects. Prior to this, she served as an Associate Creative Director at Contract India and a Senior Art Director at McCann Erickson.

She has worked on projects across various communication platforms, including Graphic, Advertising, Film, Digital, Product, Exhibition, and Social Design. Annie studied at the National Institute of Design and St. Stephen's College, Delhi. Her work has been recognized with several awards, and she is proficient in English, Malayalam, and Hindi.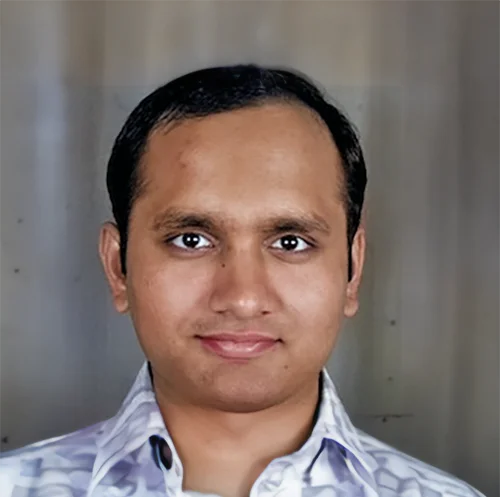 Brijendra Panda
Web & UI Design
A seasoned Senior Interaction Designer currently working at frog, a global design and strategy firm. With over 15 years of experience in the field, Panda has honed his skills in user research, systems thinking, and user-centered design. He served as a Design Lead at Times Internet and Moonraft Innovation Labs.

Educational background includes a PG Diploma in Industrial and Product Design from the NID and a B.Arch from the NIT, Hamirpur. His exceptional work has been recognized with prestigious awards such as the Best Project of the Year and Best Regenerative & Sustainable Innovation Award.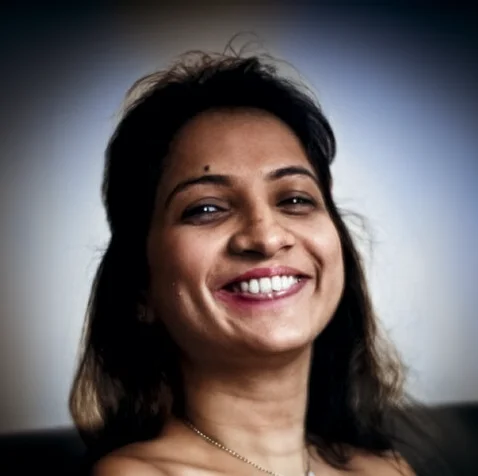 Rachita Rakyan
Graphic Design &
Visual Identity
Rachita Rakyan is the founder of YME design, a design firm based in New Delhi, India, where she has been leading since January 2011. Prior to starting her own firm, she co-founded White Light Design and worked as a Creative Designer at Crayons Advertising Ltd.

and as a Graphic Designer at Ogilvy & Mather. Her top skills include branding, graphic design, and logo design. Rachita studied Graphic Design at the National Institute of Design.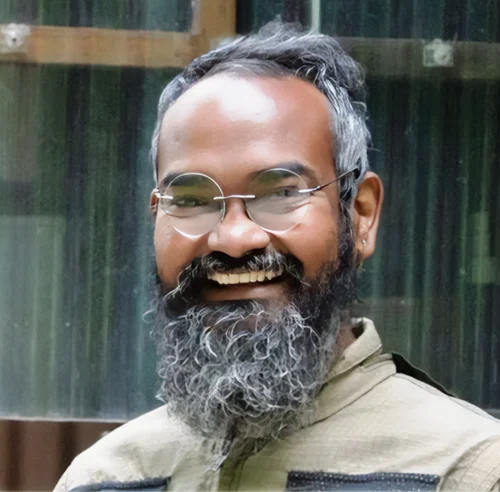 Darshan Chandekar
Creativity
A Fashion Design graduate from NIFT, has worked in the industry for several years. He has worked with several domestic & international brands alongside the designers. He has gained immense knowledge and experience working

with leading design studios in Italy and has conducted shoots for Diesel, Addict Style Magazine (Addict Design Lab), Trend Elephant, Hamburg, Germany, Dionis Design Studio, Hamburg, Germany, Rohit Bal, Raghvendra Rathore. He is passionate about self-evolution through meditation and working towards the betterment of society.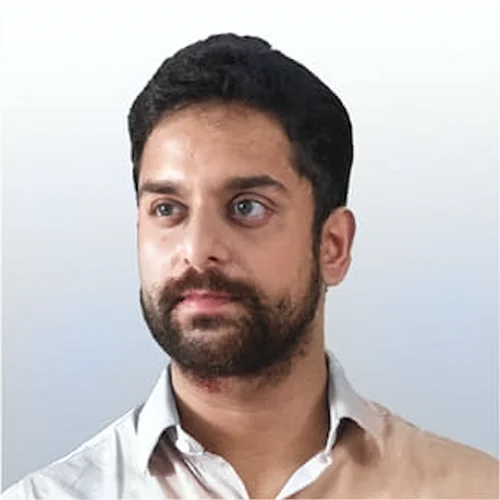 Abhilash Jose
Environment Design Concept
Art & Motion Design
Abhilash Jose is an award-winning visual designer with over a decade of experience in the gaming industry. He served as the Chief Visual Designer at MechMocha, specializing in game character design, animation, and UX/UI design.

As the Lead Visual Designer at Rapipay Fintech, he contributed significantly to the NYE app visual design. His work has received international recognition, including the Young Animation Talent contest at Digicon, Japan. Abhilash is proficient in tools like Adobe Photoshop, Flash, Illustrator, After Effects, and Figma.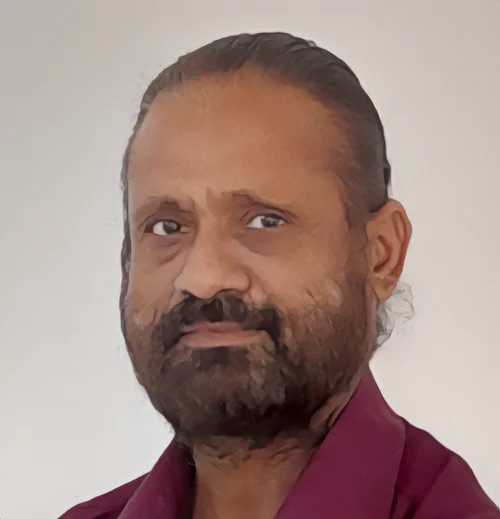 Inderjeet Singh
Objects Design Concept
Art & Analytic Drawing
Inderjeet Singh, born in New Delhi, graduated in Applied Arts from Jamia Millia Islamia University in 1989. With over 30 years of experience, he's worked as a visualizer, illustrator, and photojournalist with leading advertising agencies and newspapers.

He has designed books for Sahitya Academy and served as the head of the department at Picasso International Animation College. Currently, he is a visiting faculty member at both the College of Art, Govt. of NCT Delhi and Pandit Lakhmi Chand University of Performing and Visual Arts in Rohtak.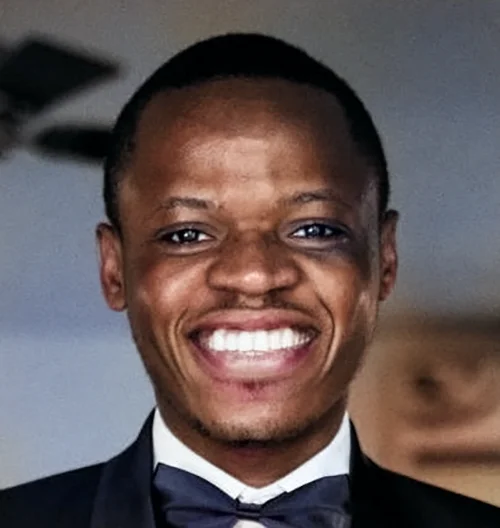 Kharell Bompaka
French Teacher and Translator
Kharell Bompaka is a proficient French teacher and translator based in Delhi, India. With top skills in Microsoft PowerPoint, Word, and Excel, Kharell has been offering freelance French teaching services since April 2018.

In addition to teaching, Kharell has experience in program coordination, having worked with LiveJam from March 2018 to December 2020. Currently, Kharell holds the position of Financial and Administrative Manager at Jan Milaap Samiti, a role he has been fulfilling since January 2021.
FREQUENTLY ASKED QUESTIONS
(FAQS)