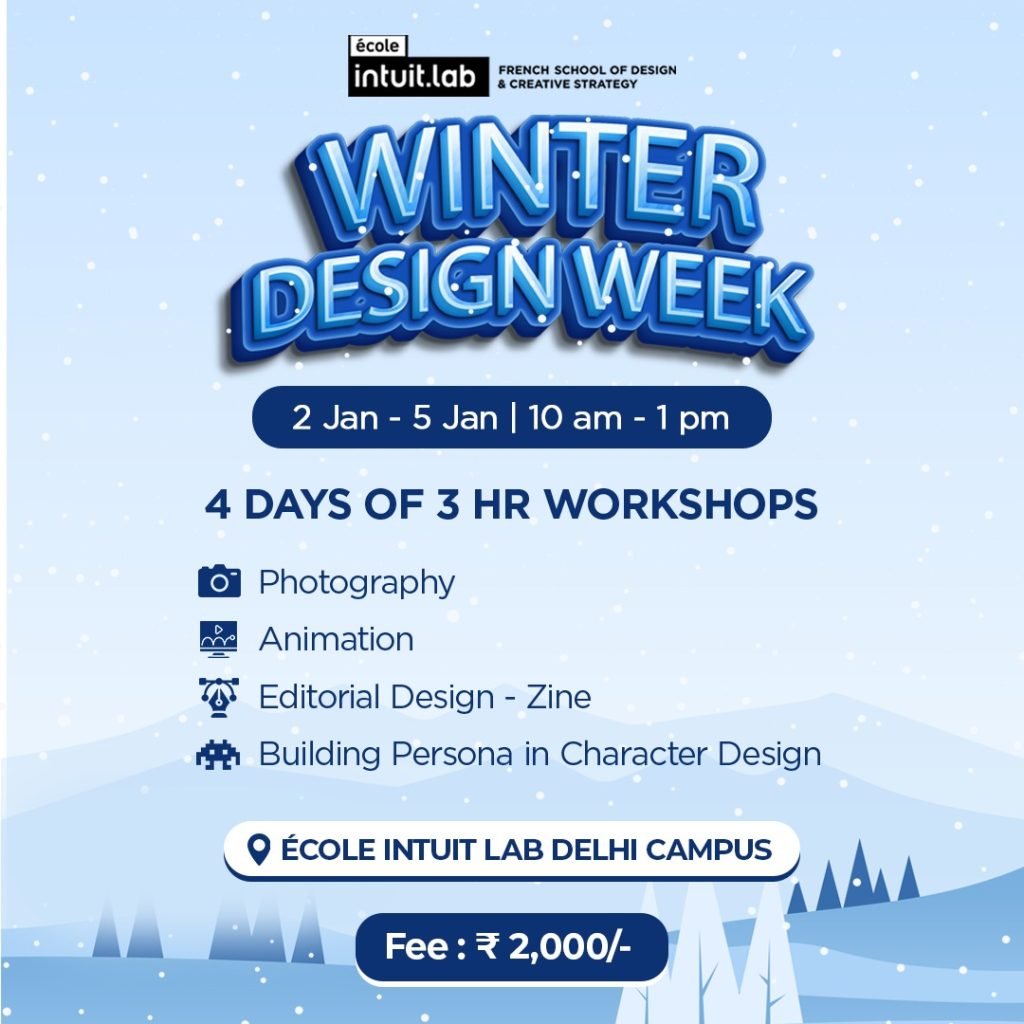 Secure your spot today by registering here:
🌟 Join Us for Winter Design Week 2023! 🌟
Unleash Your Creative Potential in the Cozy Embrace of Winter!
📆 Date: January 2nd – 5th, 2023
🕒 Time: 10:00 AM – 1:00 PM
🏛 Venue: École Intuit Lab Delhi Campus
💰 Fee: ₹ 2000
Experience a week of creative exploration like never before at the Winter Design Week 2023, brought to you by École Intuit Lab Delhi. This unique event offers a fantastic opportunity to dive into the world of design and enhance your artistic skills.
🖼️ Explore Diverse Design Domains:
📸 1. Photography
🎨 2. Animation
📚 3. Editorial Design – Zine
🎭 4. Building Persona in Character Design
Don't miss this exclusive opportunity to ignite your creative spark and embrace the enchanting spirit of winter. Unleash your artistic potential, make new friends, and have a blast at Winter Design Week 2023!
📢 Limited Seats Available!
🤙🏽 Talk to us: 9667741699