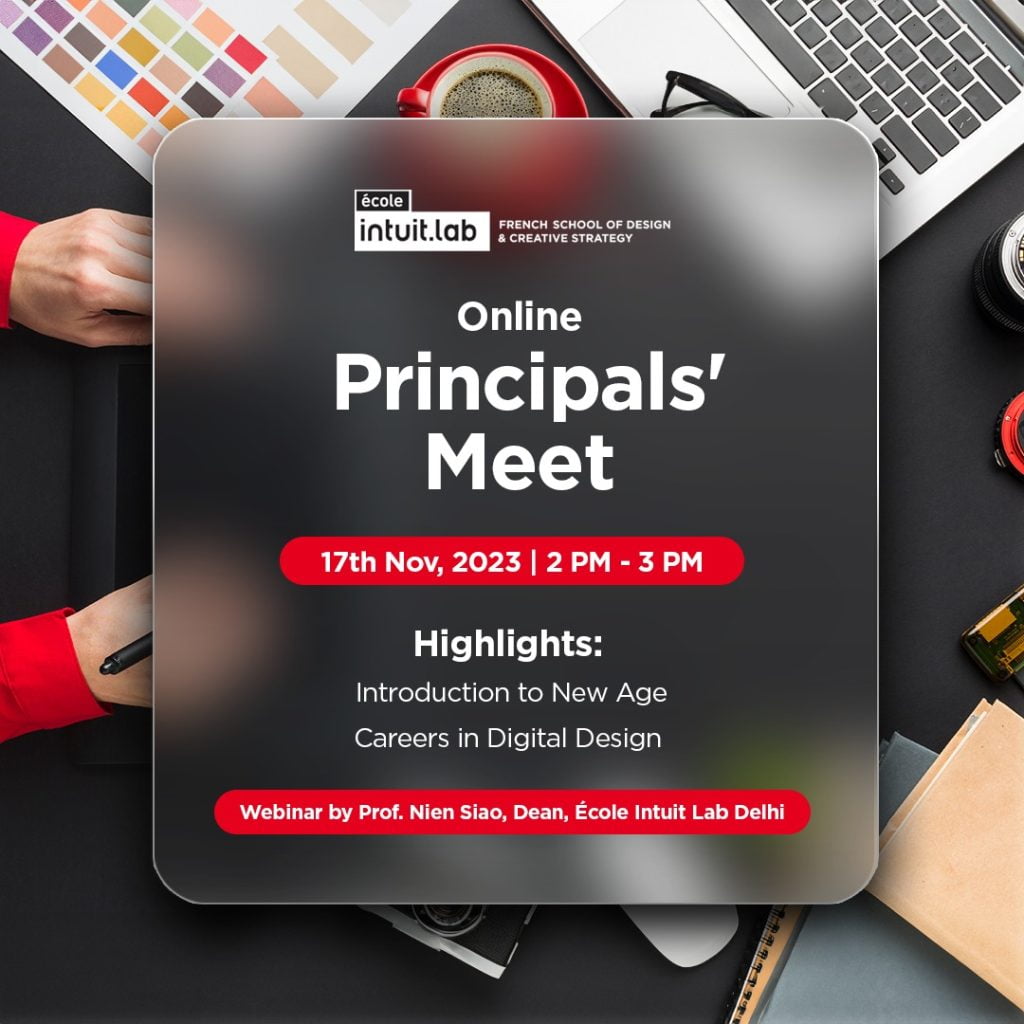 Secure your spot today by registering here:
🌟 Invitation: Online Principals' Meet 🌟
Date: Nov 17, 2023, 2:00-3:00 PM
Hosted by École Intuit Lab, Delhi
Join us virtually for an exclusive gathering of education leaders. Dive into Digital Design with a webinar by Prof. Nien Siao, boasting 31 years in Design. She's been a Director and Dean at top design institutes.
Highlights:
Explore Emerging Trends in Digital Design
Discover Career Pathways in Design
Equip students for success in this field
We eagerly await your presence. Let's redefine education together!
📞  For more information: +919667741699
📱 Check out our Instagram: jsid_in